WS-D1
is a sensor used on freight wagons to detect the full / empty loading status. The condition is detected via the compression/rebound of the freight wagon during loading and unloading, which results in a significant improvement in wagon management.
performance characteristics

Lithium primary cell for a service life of more than 6 years.

Sensors for detecting the deflection of a freight car.

3-axis accelerometer to detect shock and movement.

2.4 GHz radio interface for data communication "ITSS IF2 Ready".

Extremely robust design tested acc. DIN EN 61373 (category 3).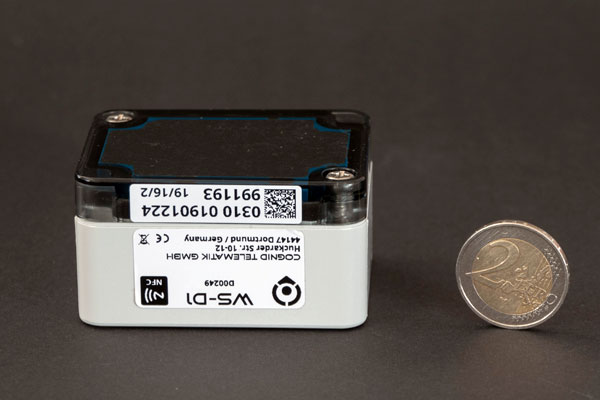 Small and compact
The sensor finds a place everywhere.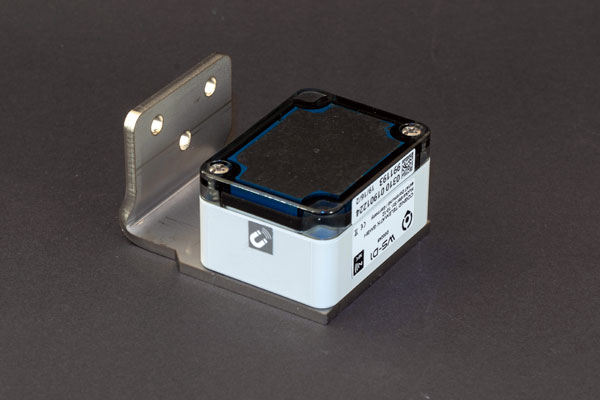 With mounting bracket
for attachment to the anti-lift device.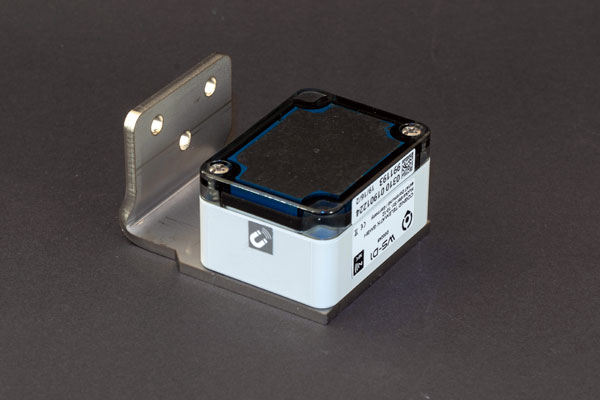 With mounting plate
for gluing and clamping on the bogie frame.
Assembly
We will support you with the installation and are happy to answer any questions you may have.

Mounting bracket for attachment to the anti-lift device. (D00249).

Mounting plate for gluing and clipping to the bogie frame (D00288).

Other mounting plates for gluing, screwing, clipping, riveting, welding available.
functions
The sensor is designed for a wide range of applications and always delivers reliable data.

Commissioning: Activation via magnetic switch, from the outside of the housing using a permanent magnet.

Sensor messages: State loaded or unloaded (full / empty). Shock and motion detection.

Radio interface: 2.4 GHz short-range radio (ITSS IF2 Ready) for data communication with the basic telematics device.

Update service: Firmware download via radio.

Datenblatt
WS-D1 lift-off protection




Power supply: lithium battery.

Motion Detection: 3 axis acceleration sensor.

Antennas: integrated short-range radio antenna.

Radio standard: 2.4 GHz, "ITSS IF2 Ready".

Housing dimensions: L 65 x W 50 x H 36 [mm].

Operating temperature: -40°C to +80°C.

Weight: approx. 150 g / 430 g (without / with mounting bracket).

Degree of protection: IP69, acc. DIN EN 60529 through full encapsulation.

Certification: Railway applications acc. DIN EN 50121-3-2, DIN EN 50155, DIN EN 61373 (Cat. 3), CE conformity.

Variants: D00288 (mounting on bogie frame) // D00249 (mounting on lift-off safety device).
office
Rheinische Strasse 171
44147 Dortmund