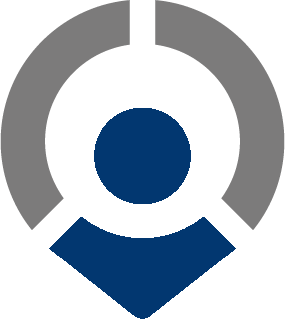 What we do:
For more than 25 years we have specialized in the development of telematics systems for professional applications.
Our focus is on hardware development, starting from prototypes up to series production, as well as programming of the required functions.
With our telematics solutions, we offer more than just standard products.

Make the world a little more digital with us!
What we offer:
We offer you a job that is not only fulfilling and exciting, but also immensely meaningful and challenging.
With us, you can expect an inspiring working atmosphere where fun and meaningful work go hand in hand. Together, we are making a significant contribution to advancing digitization.
Are you ready to become part of this visionary team? Then don't hesitate any longer – we're looking for outstanding talent to join our team and push the envelope.

Embedded Software Developer (m/f/d)

Web developer (m/f/d)

Kaufm. Clerk (m/f/d)

Embedded Software Developer (m/f/d)
We develop special hardware that cannot be bought in and program functions that go beyond standard applications.
Your job:
Design and implementation of hardware-related software in C/C++
Verification and validation of the created software, creation of test procedures and documentation of the results
Maintenance and extension of existing software modules including documentation
Monitoring and error analysis of devices
Your profile:
Completed studies in (technical) computer science, electrical engineering or a comparable field of study
Extensive experience as well as enjoyment of microcontroller programming.
Software and hardware knowledge in the field of microcontrollers, communication systems and real-time operating systems
Independent and structured way of working
Good knowledge of German and English
High curiosity and willingness to learn
High own quality standard
Goal-oriented and customer-focused approach to work, collegial and team-oriented attitude.
Our offer:
A performance-related remuneration
30 vacation days per year
The possibility of mobile working
A high degree of design freedom
An environment for a cooperative and successful collaboration as well as further development in a dynamic and motivated team
An open corporate culture with flat hierarchies and short decision-making paths
Attractive conditions: flexible working hours, bike leasing (JobRad)
Contact:
bewerbung@cognid.de

COGNID Telematik GmbH, Rheinische Str. 171, 44147 Dortmund, +49 231 4447040
Contact person: Josef Buczynski
Web developer (m/f/d)
Our portal development is based on current technologies in the backend and frontend.
Our solutions support customers in the transparency of the digitization of their processes.
The Internet portals provide the necessary data and information for decision-making processes and are part of the company's processes.
Our tools are:
Good ideas, new technologies, fun at work.
Willingness to learn and high quality standards
C#/.NET Core and JavaScript, .NET entity frameworks, SQL Server, WebAPIs
We offer:
Mobile working
Performance-related wages
JobRad
No boredom
Type of position: full-time, permanent, apprenticeship
Contact:
bewerbung@cognid.de

COGNID Telematik GmbH, Rheinische Str. 171, 44147 Dortmund, +49 231 4447040
Contact person: Josef Buczynski
Commercial Clerk (m/f/d) full time / part time
Your Job / Responsibilities:
Daily order processing with the merchandise management program
Creation of order confirmations, delivery bills, incoming and outgoing invoices, etc.
Execute purchase orders for the procurement of goods and materials from suppliers
Delivery of orders to customers
Communication with customers and suppliers
Account assignment of documents as preparatory accounting for the tax office
No payroll accounting
General administrative tasks
Your profile / skills:
Completed commercial vocational training or comparable degree
Communication skills, commitment and good organizational skills
Independent and careful work
Very good written and spoken German (mandatory)
English skills are desirable
Good knowledge with MS-Office
Our offer:
A performance-related remuneration
30 vacation days per year
Pension allowance
Bike Leasing via JobRad
Possibility of temporary mobile work
A high degree of design freedom
An open corporate culture with a flat hierarchy
Please send your application – by e-mail only – with salary requirements and earliest possible start date to:
Contact:
bewerbung@cognid.de

COGNID Telematik GmbH, Rheinische Str. 171, 44147 Dortmund, +49 231 4447040
Contact person: Josef Buczynski