GT PRO
Can't get enough of your machine data? Neither do we, which is why we now offer you even more interfaces for data acquisition with the GloboTrack Machine PRO. In addition to Bluetooth LE, CANbus J1939 and RS232 interfaces, eight inputs and three outputs allow you to keep a cool head in every situation. Thanks to LTE data connection with fallback solution and full GNSS positioning, you are always informed about WHAT, WHEN and WHERE of your machines and systems.
As usual, we prepare this additional data for you in a clear manner and available at any time in our Telematik360 portal and supplement the data with map information, evaluations, email notifications and much more. Not only can you provide your customers with greater transparency for rental and billing, but you can also further optimize your machine park, view device utilization or simply block the digital output in the event of theft.
Regardless of whether it is a work platform, crane or other system. Thanks to the wide range of options and external antennas, you are well equipped with the GTM PRO. What are you waiting for?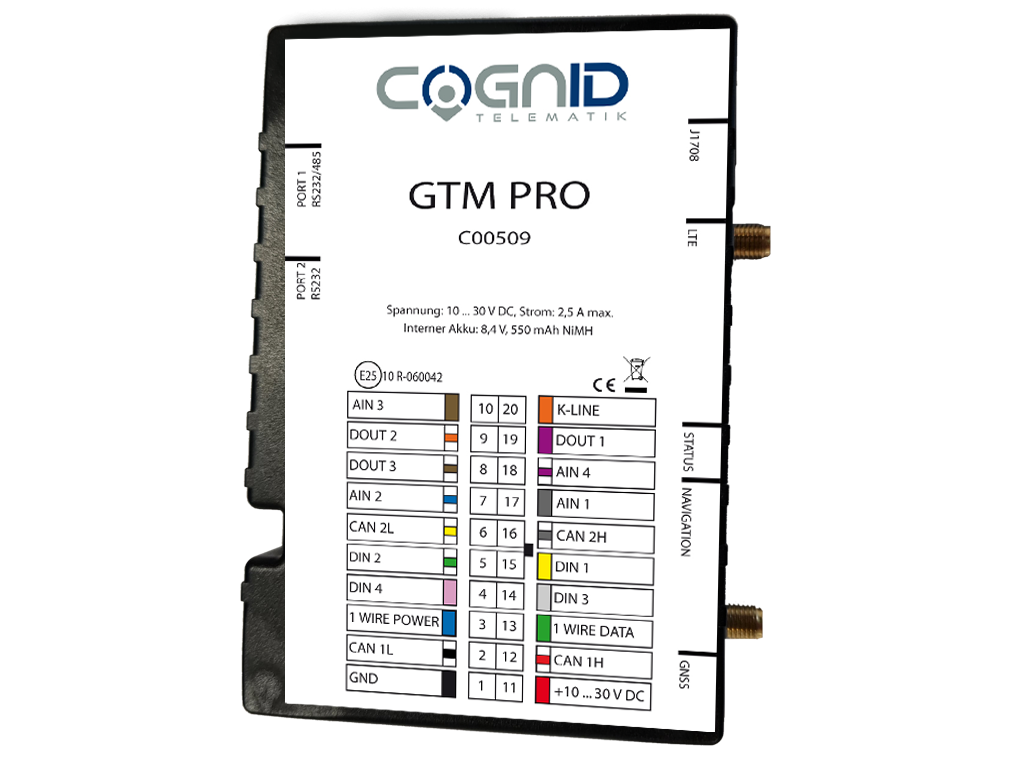 Small, flexible and versatile
and can also be installed in the interior thanks to the external antenna.

LTE data transmission with UMTS and GSM as a fallback for optimal connectivity.



External combination antenna for LTE and GNSS.

Data transfer for RentNAV, AFD, Excel®, Google Earth®, XML, and vm

Monitoring of operating times, operating hours and sensors in real time.

Integrated battery for machine monitoring.

Compact size and easy installation.


Alerts and email notifications.

Flexible area of application:
work platform rental.

crane rental.

Fleet management (delivery vehicles, etc.).



Supply voltage: 10 – 30V DC.

Current consumption: Minimum: 12 V< 2.69 mA (Ultra Deep Sleep), Nominal: 12 V< 39mA.

Battery: Built-in 550mAh battery. Recharging via the supply voltage from the vehicle electrical system.

Motion Sensor: Integrated 3-axis acceleration sensor.

Temperature monitoring: Integrated temperature and humidity sensor.

Data transmission: LTE Cat1, UMTS, GSM.

Positioning: GNSS Receiver (GPS, Galileo, GLONASS, BeiDou, QZSS, AGPS).

Antennas: LTE / UMTS / GSM antenna internal, GNSS antenna internal.

Inputs / outputs: 4 analog inputs, 4 digital inputs, 3 digital outputs.

Interfaces: 1 One-Wire, 2 CANbus J1939/J1708, Bluetooth 4.0 LE Service Interface: Mini USB 2.0.

Case: 104 x 77 x 31.5 mm plastic case.


Degree of protection: IP41.

Operating temperature: -40 °C to +85 °C, in battery mode -20 °C to +60 °C.

Certification: E-Mark for operation in road vehicles, CE declaration of conformity for use on industrial trucks, work platforms and construction machinery.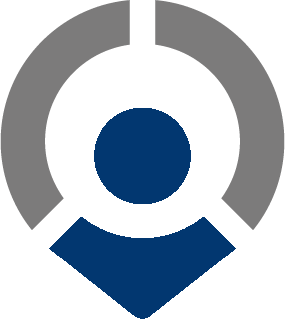 office
Rheinische Strasse 171
44147 Dortmund