GT LITE
Do you record the operating data of your machines? GloboTrack Machine LITE (GTM LITE) is a compact and professional device for real-time analysis of position and sensor data from your machines and systems and is ideal for use in work platforms and cranes. Europe-wide data communication and global location determination using LTE / UMTS / GSM and GNSS deliver the required data quickly, reliably and seamlessly. So you are always well informed about your machine park.
Thanks to a backup battery, no data is lost even when the power supply is switched off. Your perfect entry into the world of high-quality machine usage data on our Telematik360 portal.
The GTM LITE offers you inexpensive access to various machine data and impresses with its flexible range of applications and simple installation wherever it is protected from dust and water.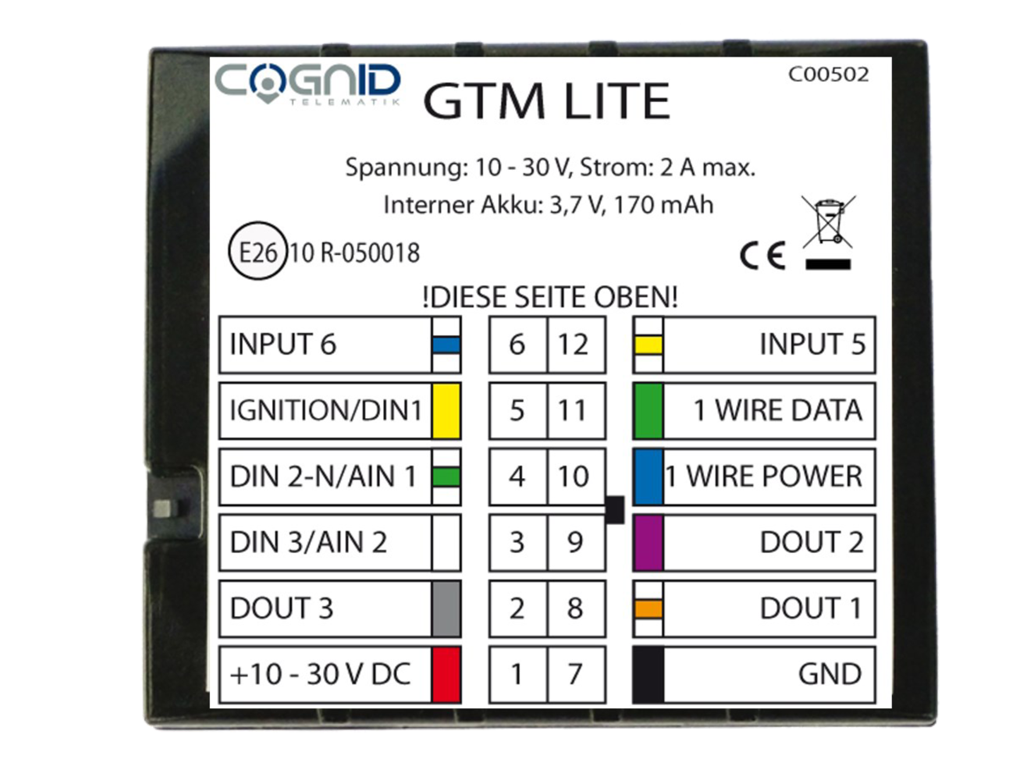 Small, flexible and robust
for installation in your machines.

LTE data transmission with UMTS and GSM as a fallback for optimal connectivity.

Precise GNSS positioning also for track tracking.

Data transfer for RentNAV, AFD, Excel®, Google Earth®, XML, and vm

Monitoring of operating times, operating hours and sensors in real time.

Integrated battery for machine monitoring.

Configurable digital and analog I/Os.

Flexible area of application: work platform rental, crane rental, fleet management (delivery vehicles, etc.)





Supply voltage: 10 – 30V DC.

Current consumption: Minimum: 12 V< 2.69 mA (Ultra Deep Sleep), Nominal: 12 V< 32.1mA.

Battery: Built-in 170mAh Li-ion battery. Recharging via the supply voltage from the vehicle electrical system.

Motion Sensor: Integrated 3-axis acceleration sensor.

Temperature monitoring: Integrated temperature and humidity sensor.

Data transmission: LTE Cat1, UMTS, GSM.

Positioning: GNSS Receiver (GPS, Galileo, GLONASS, BeiDou, QZSS, AGPS).

Antennas: LTE / UMTS / GSM antenna internal, GNSS antenna internal.

Inputs / outputs: 2 analog inputs 3 digital inputs, a total of 3 inputs can be used in parallel 3 digital outputs.

Case: 65 x 56.6 x 20.6 mm plastic case.


Degree of protection: IP41.

Operating temperature: -40 °C to +85 °C, in battery mode -20 °C to +60 °C.

Certification: E-Mark for operation in road vehicles, declaration of conformity for use on industrial trucks, work platforms and construction machinery.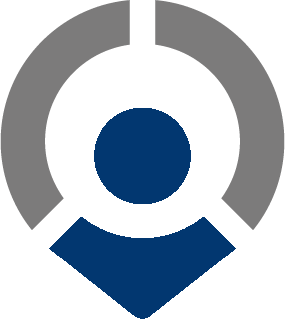 office
Rheinische Strasse 171
44147 Dortmund