TELEMATIK360
is the Internet platform for your telematics data and supports the standardized ITSS interface for the integration of telematics devices from various manufacturers and data transmission to the customer's ERP systems.
Telematik360 is provided as a service by COGNID and can alternatively be operated entirely in the customer's data center.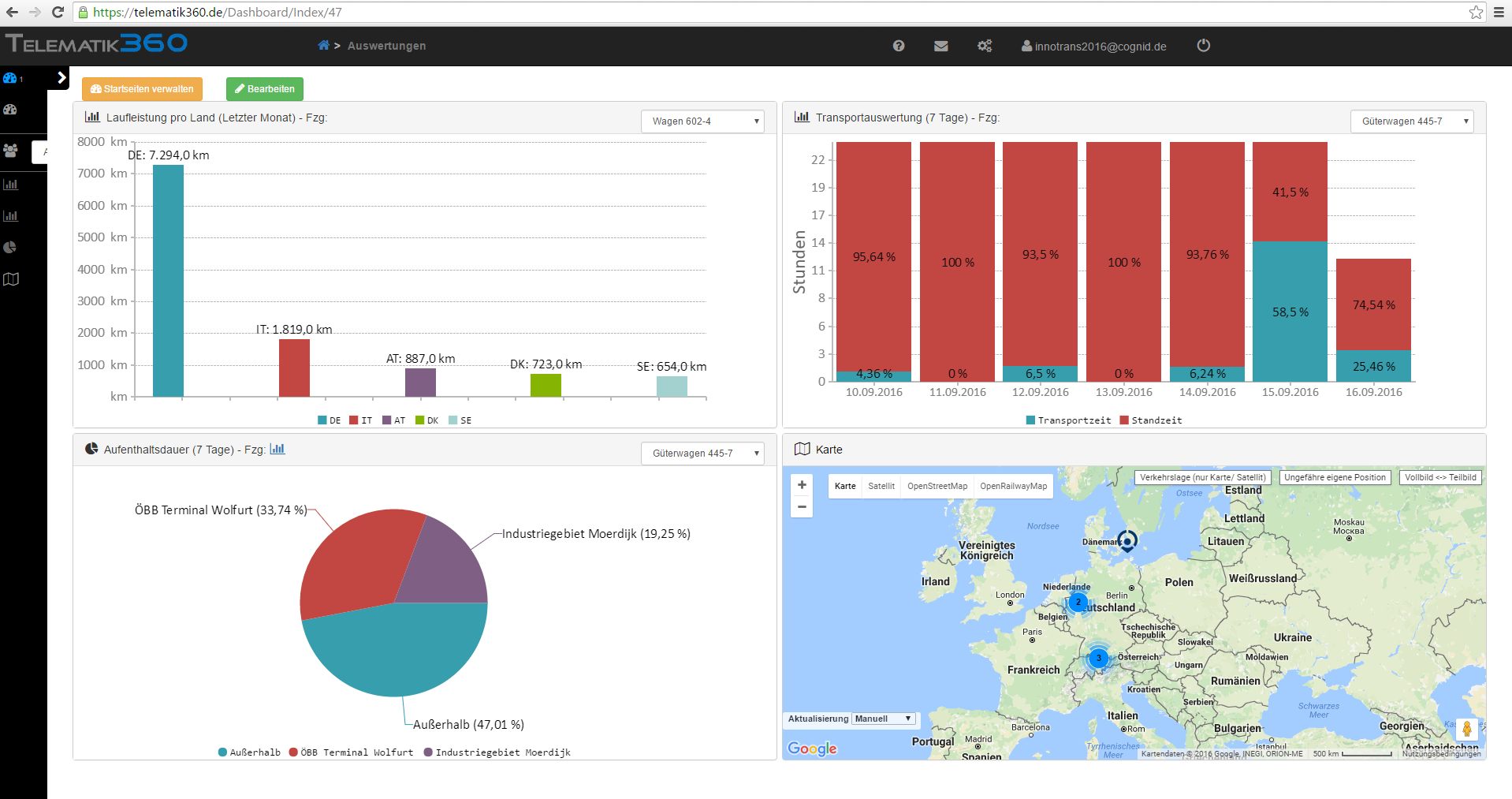 4 fields overview
and thus an all-round view of all important parameters.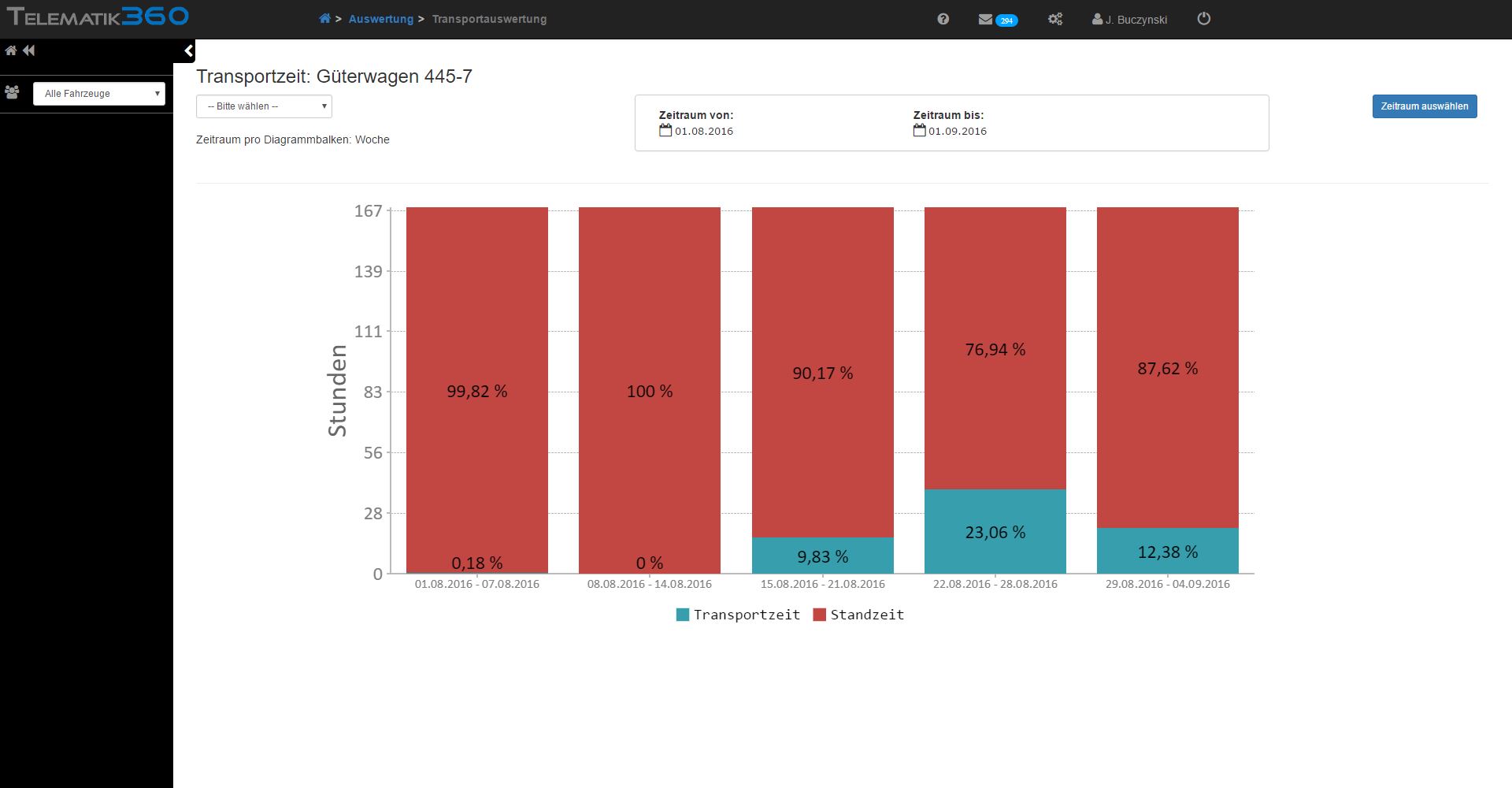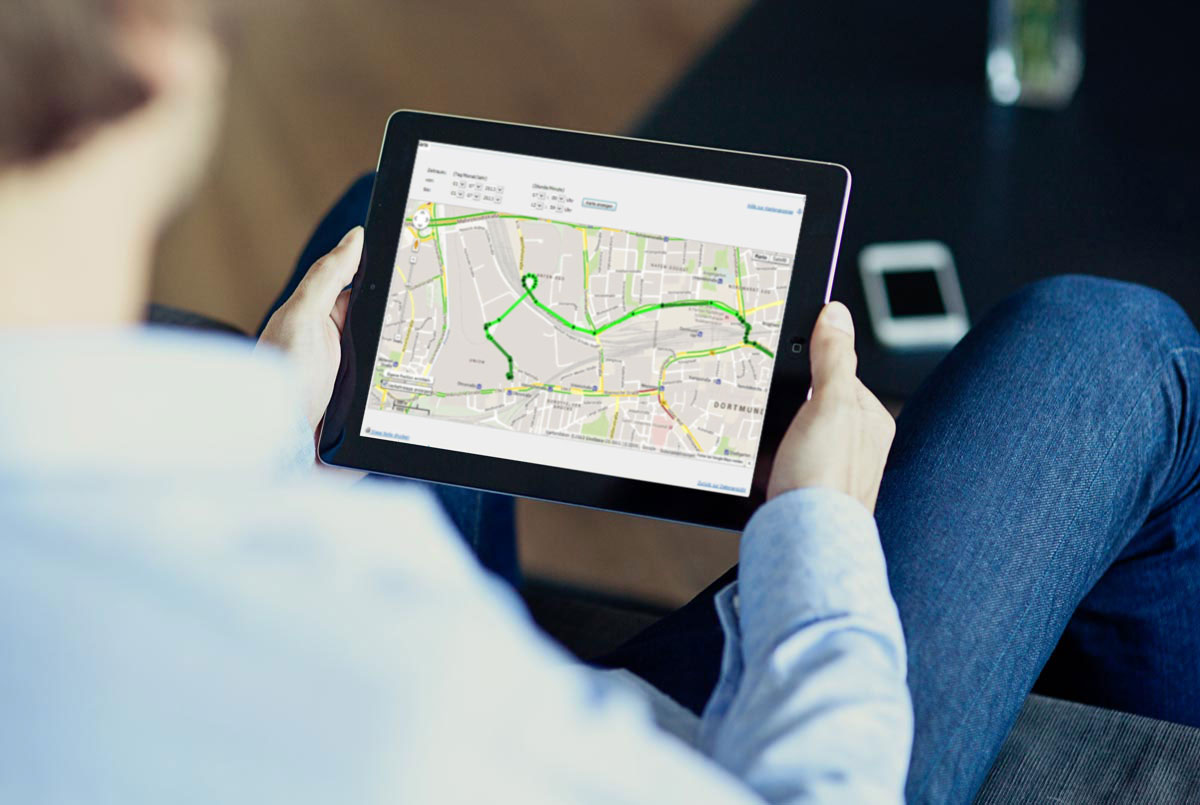 In the track display, all position reports are linked in an adjustable period of time and displayed as the distance covered.

With the help of the systems that provide online position reports of the routes traveled, it is possible to precisely track the route taken.

In addition, the speeds driven in the route sections are shown in colour.

All reports are made available for download in full.

The transfer takes place in the formats for Microsoft Excel and Google Earth.

Optionally, data forwarding for external IT systems can be set up via an XML interface.
system settings
TELEMATIK360 enables system settings for all devices. You adapt the displays to the setting options of the end devices.
For example: movement/standstill, area monitoring, digital inputs or digital outputs
evaluation
Depending on the devices displayed, sensor information, for example, is displayed graphically.
In addition, there is the possibility of evaluation with the help of a macro for Microsoft Excel, which we provide to each customer free of charge.
Daily or weekly evaluations are created that provide clear information about the trips and downtimes.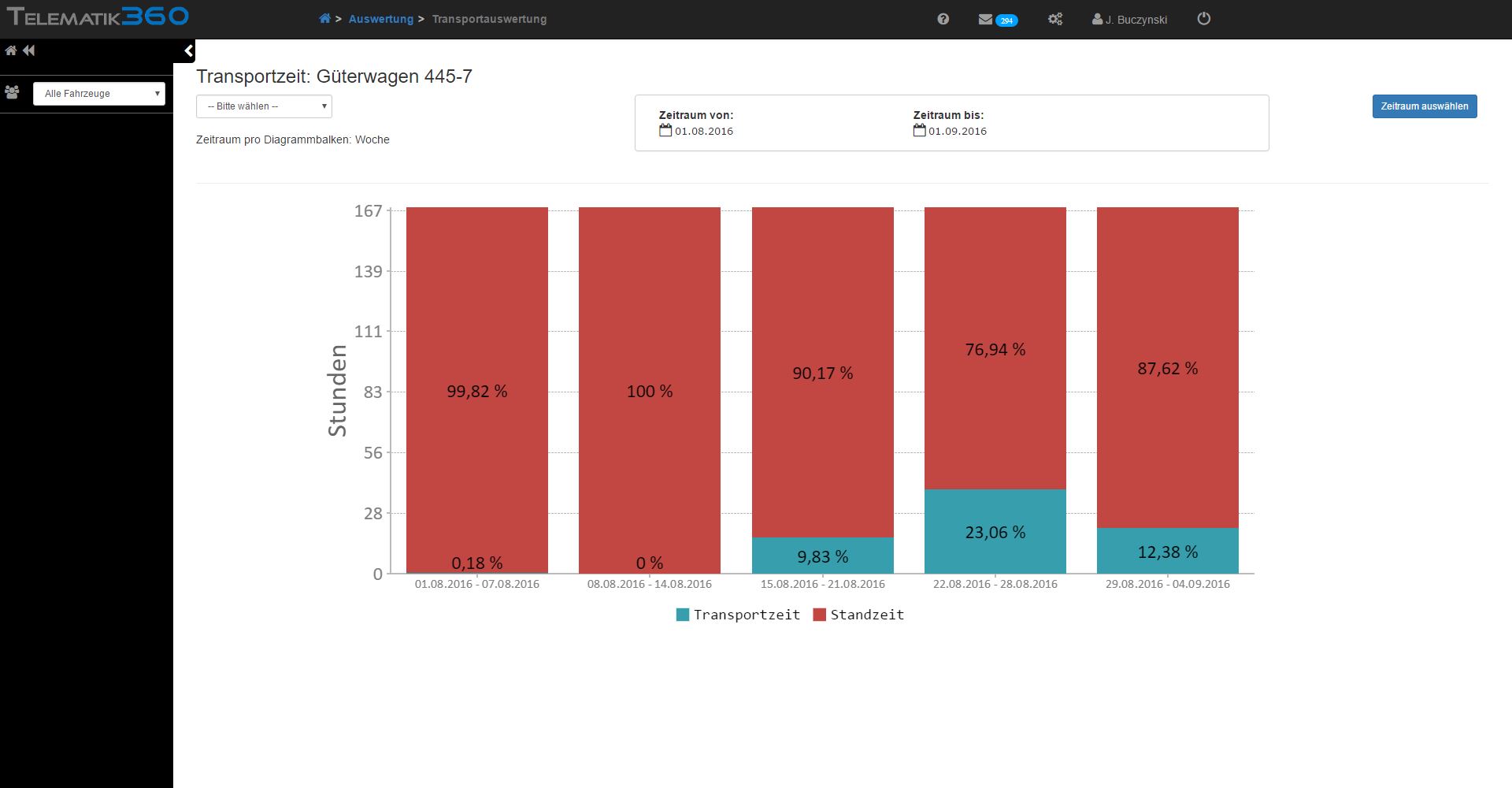 office
Rheinische Strasse 171
44147 Dortmund